Physical Capacity Profiles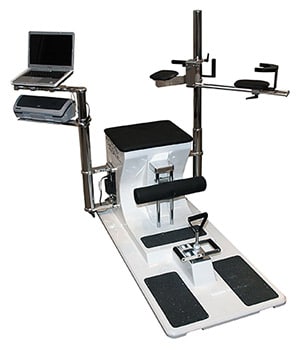 Our patented post offer employment testing and physicals help prevent injuries, reduce lost work days and lower worker compensation claims and premiums. Physical Capacity Profiles are only offered at our McPherson location.
Post Offer Physical Exams & Testing
Accessing human performance to reduce workers' comp claims, lower employer insurance premiums and minimize employee injuries.
Accountability
Documenting human potential to protect employers and employees
Reduce Risk
Selecting the right employee for the right job has never been easier or safer using our post offer physical exam and testing system
Innovation
Patented testing equipment and software separates PCP from other physical testing systems.
For more information, please call Bre at 620-504-6614, or visit www.pcpworks.com.
Testimonials
"Our agency has recommended the PCP Testing Program for our clients for a number of years. We have seen how this program has benefited our clients in several different areas, including making the correct hire for each position, data of any prior impairments, and returning the injured employee back to work. Having the ability to gather this useful information can significantly improve the overall work comp results for any organization. We highly endorse the use of this PCP Testing Program to any business that is determined to reduce the cost of their work comp program."
Dusty Davis
ICI | Wichita, KS