Drug and Alcohol Testing
Drug Testing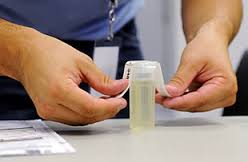 Our menu of rapid and laboratory based substance abuse testing options is designed to meet all your drug testing program needs.
Rapid Results
Negative Results reported in 15 minutes and confirmed by GC/MS if non-negative.
Multiple urine drug screening panels available are available with state-of-the-art-reporting through a secured web reporting system.
Lab Based Drug Testing
All lab based substance abuse specimens are submitted to a SAMHSA laboratory for testing and are initially tested using the enzyme immunoassay (EIA) screening technique.
All non-negative specimens are then confirmed utilizing Gas Chromatography/Mass Spectrometry.
In addition to the Federally-mandated (SAMHSA/DOT) 5-drug panel, A.O.S offers a variety of test panels and cut off levels.
Hair Testing
Since hair growth is fed by the bloodstream, the ingestion of drugs of abuse is revealed by analyzing a small sample of hair (approximately 90-120 strands). Our testing method measures the drug molecules embedded inside the hair shaft, eliminating external contamination as a source of a positive test result. Hair testing results cannot be significantly altered with shampoos or other external chemicals. The standard window of detection is 90 days. However, longer and shorter timeframes are possible. Body hair samples are noted as an approximately 12 month timeframe.
Medical Review Services
The Medical Review Officer is certified with the American Association of Medical Review Officers and the Medical Review Officers Certification Council. When testing is completed all results will be forwarded to the MRO. The MRO will review all results and clear them for release. Any positive finding would be investigated to ensure a positive was not due to prescription medication or legitimate or legal reasons. The MRO would communicate with the donor to verify these reasons before releasing the result.
Certified Collectors
All collectors are certified and undergo an extensive in-house training program complying with D.O.T regulations for both drug test collections and breath alcohol tests.
State of the art reporting system
We use an advanced online result reporting system for end users and administrators. This secured web-based reporting software program allows your administrator to access results right from their PC 24 hours a day, 7 days a week.
eScreen Provider
Read more about our eScreen Services.
On-Site Collections available
Contact the office closes to you for pricing information.
Collection only services
Assured is a collection provider for many Laboratories and Consortiums. Simply provide us with the supplies necessary and we can collect and ship your specimens to your designated laboratory.
DOT and NON-DOT Consortium Services
Read more about our DOT and NON-DOT Consortium Services.
---
Breath Alcohol Testing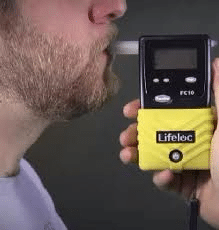 The test is performed by certified professionals to obtain an immediate result and conforms to the Department of Transportation (DOT) model specifications for screening devices that measure alcohol in the breath. In the event that a positive screen is obtained, a confirmation test is performed utilizing an evidential breath alcohol machine with printout.